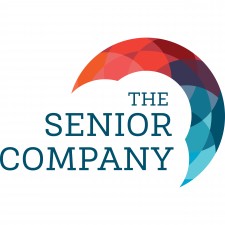 HACKENSACK, N.J., May 8, 2020 (Newswire.com) - ​​​The Senior Company is sharing insight on what the pandemic means for the future of the senior home care industry. States are easing restrictions on stay-at-home orders and businesses are re-opening their doors. That said, social distancing measures are likely to stay in place, according to White House pandemic task force response coordinator Deborah Birx.
The use of personal protective equipment (PPE) for caregivers including gowns and masks played an instrumental role in reducing the spread of the virus at senior facilities and for seniors who receive care at home. Isolated units dedicated to patients with the virus was another integral element in the effort to contain the spread. The pandemic demonstrated the importance of protecting both seniors and home care aides.
Seniors, especially those living in assisted care facilities and nursing homes, are particularly vulnerable to the virus - underscoring the critical importance of home care as a safe alternative. The Senior Company supports senior home care as an effective solution, with the pandemic continuing to pose an issue globally. It will be critical for organizations in the senior care industry to embrace measures like home care to prevent the virus from spreading further.
The Senior Company has been providing care to seniors at home for years, driven by the mission to help seniors live independently in their own homes for as long as possible. World-class care delivered by fully-licensed caregivers ensures seniors get the assistance they need, from helping them complete their daily activities to managing their medication. Outstanding benefit packages and compensation give highly experienced, skilled and compassionate nurses additional motivation to treat seniors with the utmost respect and compassion.
While staffing senior facilities has required The Senior Company to adopt new processes and create a new type of partnership with the facilities, the staff has risen to the occasion and has succeeded in keeping seniors safe.
"I do think this is going to impact the senior care industry long-term. Organizations in the industry, from skilled nursing facilities to home care companies, need to brace for stricter regulations and changes to their daily processes. It will culminate in an all-out effort to protect the seniors we care for - one that is well worth the investment!" said Calvin Bynum, Executive Director at The Senior Company.
About The Senior Company
The Senior Company was founded by a team of geriatric professionals with years of industry experience in home healthcare and related fields within the healthcare system. The company operates around the core belief that if they take care of their employees, their employees will take good care of their clients. The Senior Company continuously invests in their employees by offering competitive benefits and additional incentive programs. These incentives ensure their caregivers are not only happy but proud of where they work. Learn more at theseniorcompany.com.
Contact:
​The Senior Company
​Address: 10 Banta Pl. Hackensack, NJ
Phone: 201-355-5209
Source: The Senior Company
Share: